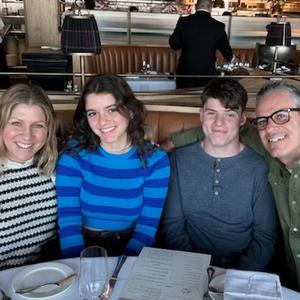 Jason Gardner is the founder and Executive Chairman of Marqeta, Inc. He was Marqeta's founding CEO from 2010 to 2023, leading the company through its IPO on the NASDAQ (Ticker: MQ) in June 2021 before transitioning into the Executive Chairman role in January 2023. In his role as Executive Chairman, Jason provides leadership and direction to Marqeta's Board of Directors, serves as a liaison between management and the board and as a strategic advisor to the CEO, contributes to product strategy, and acts as a culture carrier and ambassador for Marqeta.
Jason pioneered Modern Card Issuing, and in 13 years as CEO, helped establish Marqeta as the global standard for open platform issuing and processing, empowering some of the world's most innovative companies to bring game-changing payment card products into the world. In 2020, Jason was named an E&Y Entrepreneur Of The Year and one of the Most Admired CEOs by the San Francisco Business Times. Regularly quoted in publications such as the Wall Street Journal, Forbes Magazine, and Bloomberg and interviewed on CNBC, CNN, and MSNBC, Jason is considered an expert on global electronic payment systems, the fintech ecosystem and entrepreneurship.
Marqeta is Jason's third company. He co-founded PropertyBridge, which was acquired by MoneyGram International (MGI) in 2007. Before PropertyBridge, he founded Vertical Think, an IT management company that worked with start-ups and larger organizations. Jason grew up in New Jersey, where he had numerous businesses that included making and selling tie-dyed T-shirts. After a stint with Senator John McCain's office while a college student, Jason made it to California, where he began to pursue his passion for technology. Jason earned a Political Science degree from Arizona State University.
Events featuring Jason Gardner
Mar 13, 2023
4:00pm — 5:00pm
Events featuring Jason Gardner
Mar 13, 2023
4:00pm — 5:00pm