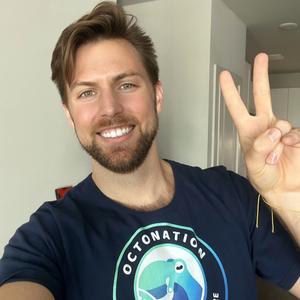 Warren Carlyle is a professional community building strategist who advises impact driven brands and leaders on how to build thriving community driven institutions.
He is a co-founder of Propel Brand Management and founder of OctoNation, the Largest Octopus Fan Club, a non-profit organization with over 800,000 members that inspires wonder of the ocean by educating the world about octopuses.
OctoNation's work has been featured by celebrities and global organizations such as Michael B. Jordan, Ellen DeGeneres, Joe Rogan, Facebook/Meta headquarters, Upworthy, and more.
Events featuring Warren Carlyle
Mar 11, 2023
4:00pm — 5:00pm