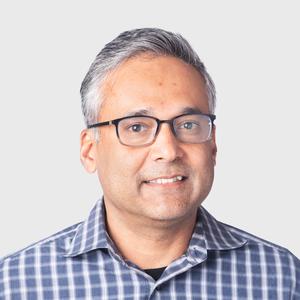 Rahul Roy-Chowdhury is Grammarly's Global Head of Product. He oversees everything that makes Grammarly's writing assistance software tick, managing the product, design, and data science teams.
Before coming aboard at Grammarly, Rahul spent many years at Google leading the Privacy, Safety, and Security teams to unify solutions across Google's product portfolio. Prior to that, he helmed the product management teams for Chrome browser and Chrome OS.
He is proud of his work helping billions of people worldwide access the power of the open web. Rahul also mentors entrepreneurs and product leaders, sharing his experience and the lessons he has learned along the way.
Events featuring Rahul Roy-Chowdhury
Mar 14, 2023
2:30pm — 3:30pm