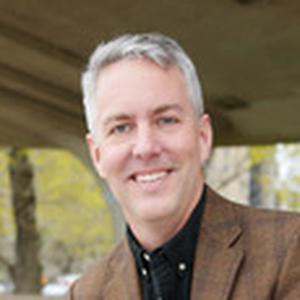 Mike Evans founded GrubHub in his spare bedroom and grew it into the multi-billion-dollar online food delivery colossus that is a household name.
In Hangry, his insightful and hilarious memoir, he reveals the inside story of how a pizza craving turned into a hobby, and then became a business, and then ultimately grew into a multi-billion-dollar behemoth that changed the way we eat. Shocking everyone, at the pinnacle of startup success, Mike leaves it all behind, quitting the company he started to bike across the United States.
Since then, I've gone back to the grindstone, creating a tech-forward handyperson startup, Fixer, with the intention of rebooting trade education in the United States. Why? Because it's hard, and it's needed. I founded GrubHub because I wanted a pizza and getting pizza was hard. I didn't expect how it would change me to want to make a difference in the lives of my employees, my community, and even the world. This is why I believe personal vision matters. When you know what you stand for, you know how to make a difference in what matters to you.
Events featuring Mike Evans
Events featuring Mike Evans