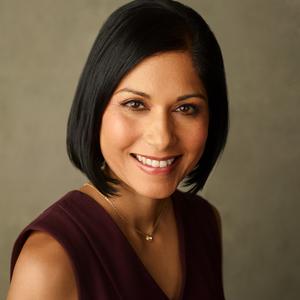 Aditi Roy is Head of Content and Strategy at Sutherland Gold, where she leads the SG Content Studio, which provides companies and founders an end-to-end service to strategize and create multimedia content - including newsletters, blogs, video or audio podcasts - and distribute that content in the most impactful way. As a former on-air journalist, Roy also shares her expertise on story strategies and building audiences, and media trains clients by helping them refine and polish their presentation skills, both on and off-camera.
Prior to joining SutherlandGold, Roy spent two decades as an Emmy-winning television journalist covering local, national, and business news at outlets including NBC News, ABC News, and CNBC. She also spent several years as an award-winning anchor and reporter at NBC Philadelphia. During her time in Philly, Roy earned her MBA from the Wharton School of Business, where she currently teaches a communications class to MBA students. Roy also created and co-hosts "Full Stack Food," a podcast about food and innovation. During her stints as a reporter and anchor, Roy covered agriculture, restaurants, and food-tech companies, and these experiences stoked her passion for all things food.
Roy is an avid Cal Bears fan - she graduated from U.C. Berkeley, where she earned a B.A. with high honors in Political Science. She also has master's degrees in political science from Stanford University and journalism from Columbia University.
Roy lives with her husband and two daughters in the Bay Area.
Events featuring Aditi Roy
Mar 11, 2023
11:30am — 12:30pm