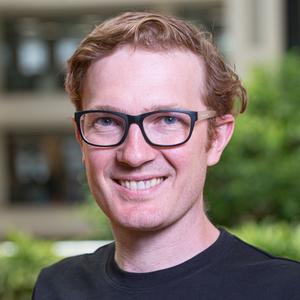 Henry tells inspiring and actionable stories about what's next.
His new book, with fellow trend watcher Rohit Bhargava, is The Future Normal: How We Will Live, Work and Thrive In The Next Decade. Formerly Managing Director at TrendWatching, his previous book Trend-Driven Innovation shared the secrets he and his team at TrendWatching used to help over 100,000 B2C professionals stay ahead.
Henry has delivered over 100 trend & innovation sessions in over 30 countries, from major conference keynotes to executive offsites for brands such as J&J, Calvin Klein, Mastercard, the Tata Group and more.
Henry has also been part of the launch team behind PlasticFree.com, a content platform which inspires, educates and empowers designers to turn off the plastic tap at the source.
Henry is also co-founder of 3Space, a non-profit which generates social value from empty commercial property. 3Space was commended in Fast Company's World Changing Ideas 2019.
Henry is a guest lecturer at HEC Paris, and was featured in GQ's Most Connected Men in Britain list for 2016.
Events featuring Henry Coutinho-Mason
Mar 11, 2023
11:30am — 12:30pm