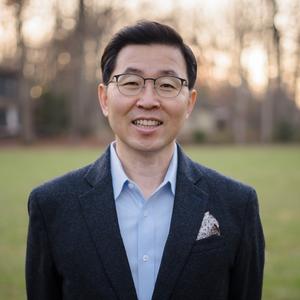 Dr. Mingu Lee currently serves as a Managing Partner of Cleveland Avenue Technology Investments. The CA Tech Fund invests across targeted, disruptive tech platforms such as Artificial Intelligence, Digital Experience, and Robotics. The fund invests in Tech companies with clear applications across large, lifestyle-driving industries such as Food, Fashion, atHome, and Culture & Entertainment.
Prior to Cleveland Avenue, Mingu was the Chief Business Officer and Senior Vice President at Samsung SDS America. He was recognized as the 'Mobile B2B Founder', and led the company's business focusing on enterprise mobility, digital displays, blockchain, artificial intelligence, high performance computing, smart factory, IoT and 5G.
Before joining Samsung in 2010, Mingu worked as Lockheed Martin's Chief Technology Officer (CTO), Environmental and Technology Services. He also served as a senior project manager and software engineer at Northrop Grumman, developing and integrating enterprise systems for the US Department of Defense.
He serves on the boards of TALK Youth Leadership and the Korea-U.S. Science Cooperation Center in addition to several advisor roles in emerging technologies. Mingu received a Ph.D. in systems engineering from George Washington University. He also studied the Advanced Management Program (AMP 196) at Harvard Business School and holds a bachelor's degree in business administration (Summa Cum Laude) from The Ohio State University, as well as a master's degree in information and telecommunication systems from Johns Hopkins University.
Events featuring Mingu Lee
Mar 12, 2023
2:30pm — 3:30pm
Events featuring Mingu Lee
Mar 12, 2023
2:30pm — 3:30pm