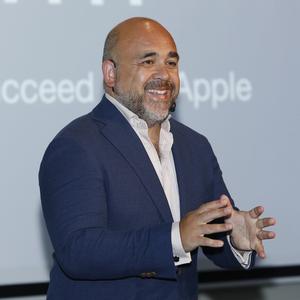 Builder of international communities between public and private organizations. Senior Advisor, moderator, investor and organizer of impactful Tech events.
Danny Frietman is an advisor, moderator, entrepreneur and key driver of new initiatives in the enterprise digital market. With a key focus on sharing knowledge and creating partnerships between public and private organizations, he has created an eco-system which is tailored to address specific needs in this challenging market.
Community leader Almere Tech. Co-founder of New Dutch Wave during SXSW and organized Dutch pavilions during Mobile World Congress and Smart City Expo. He is also co-founder of GovTechNL and investor in multiple ventures.
Events featuring Danny Frietman
Events featuring Danny Frietman