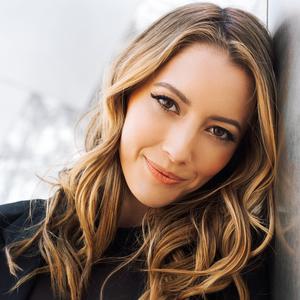 Taryn Southern is a storyteller, artist and consultant whose work explores the intersection of emerging technology and human potential.
An early content creator on YouTube, she got her start making comedy videos that accumulated more than 750 million views across her online content and 500,000 subscribers. She went onto write, produce and host for numerous networks including Discovery Channel (#1 late night talk show), NBC, MTV, G4, Vh1, and for brands like Conde Naste, IBM, Marriott, Dell, Snapchat, Marriott, and The Today Show.
In 2016, Taryn made a video documenting the process of freezing her eggs. Seen more than 10 million times, the video became the driving force behind her desire to bridge the gap in communication between emerging technologies and the broader public. Taryn has since focused her work on helping future-forward companies tell stories that spark consumer conversation, inspire investment, and shift public perception.
Some of her recent creative work includes: co-directing and producing a Tribeca premiering documentary on brain-computer interfaces, producing the world's first AI album and an award-winning Google VR series, and releasing the first Ethereum-based song token enabling artists to share royalties with fans.
A three-time Streamy Awards nominee, Taryn's multimedia campaigns on personalized genomics, blockchain-based tools, AI, sleep, stem cells, and bio-tracking have been featured in publications like Vanity Fair, Fast Company, Wired, TechCrunch, Business Insider, and more.
In addition to her role at Blackrock Neurotech, Taryn sits on the Aspen Institute Roundtable on AI and National Academy of Medicine's Longevity Challenge board.
Events featuring Taryn Southern
Mar 12, 2023
10:00am — 11:00am
Mar 13, 2023
4:00pm — 5:00pm
Events featuring Taryn Southern
Mar 12, 2023
10:00am — 11:00am
Mar 13, 2023
4:00pm — 5:00pm