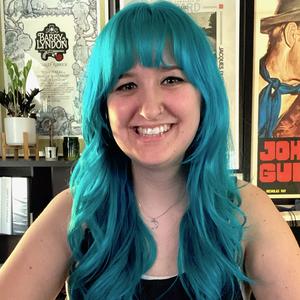 Carissa Bittle is an Assistant Editor based in Austin, TX. Her work ranges from narrative features to choose your own adventure Youtube videos with everything in between.
Carissa has enjoyed being the assistant to her mentor, Sandra Adair, over the last seven years. Together they are currently working on Richard Linklater's upcoming film Hitman.
Some of Carissa's notable work includes LBJ: Triumph and Tragedy (2022), In Space with Markiplier (2022), Blue Miracle (2021), Running with Beto (2019), Where'd You Go, Bernadette (2019), and Last Flag Flying (2017).
Events featuring Carissa Bittle
Events featuring Carissa Bittle