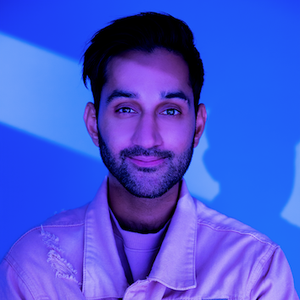 Inder Phull is a technologist and futurist with more than a decade of experience working across music, entertainment, gaming, and blockchain. He is the CEO of PIXELYNX, a company he co-founded last year with Joel Zimmerman (aka deadmau5) and Richie Hawtin (Plastikman). PIXELYNX is focused on creating the music metaverse™ – a new virtual world ecosystem that makes it easy for music artists to launch their own interactive environments and monetize them through NFTs, playable experiences, and virtual performances. Inder was selected as the International Music Summit Visionary Winner in 2016, which is a global search for the next generation of industry influencers.
A pillar of Web3 and "a portal into the metaverse," PIXELYNX assists brands and creators as they enter the virtual world, connecting the dots between music, gaming, fashion, sport, and tech. Via a partnership that Phull secured with Pokemon Go! creator Niantic last year, fans will be able to explore the real world, attending concerts and visiting physical locations to gather collectibles that can be used in-game to unlock rewards and new music. The game is set to launch in Spring 2022, and ensures a portable way for fans to blend digital and real-world experiences into completely new and uniquely enriching experiences.
Phull also collaborated with Beatport earlier this year to create and shepherd the successful release of SynthHeads, a series of more than 3,000 NFTs that sold-out in hours.
Phull started his first agency when he was 21-years-old and has worked with some of the biggest brands worldwide. He is considered to be one of the leading experts in the coming Web3 revolution.
Events featuring Inder Phull
Events featuring Inder Phull