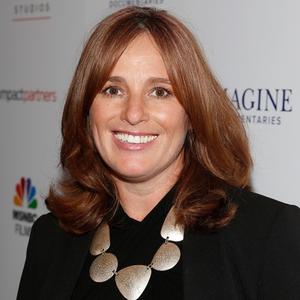 Amanda Spain joined MSNBC Films in 2021 as the Vice President of Longform Acquisitions. Revitalized
under MSNBC President Rashida Jones and Amanda Spain, MSNBC Films, distributes a slate of dynamic documentaries, including The Turning Point Series Executive Produced by Trevor Noah, Memory Box: Echoes of 9/11 which premiered at the Toronto International Film Festival, Love & the Constitution, Four
Seasons Total Documentary and the award-winning Paper & Glue, a project by acclaimed French artist
JR.
Before joining MSNBC Films she was the Director of Non-Fiction for Blumhouse Television. Other recent credits - Executive Producer Pray Away, Exposure, Producer - Television Event, On the Divide, After Antarctica, and Art & Krimes by Krimes. In addition to her most recent credits, Amanda produced the audience favorite and award-winning documentary Bathtubs Over Broadway, which was nabbed by Focus Features, as well as a number of films, shorts, and series for numerous outlets including Netflix, ESPN, A&E, PBS, MTV, Discovery, and the Sundance Channel. She was a 2016-2017 Sundance Producing Fellow and is a current member of the Producers Guild of America (PGA) & the Academy of Television Arts & Sciences (ATAS).
Events featuring Amanda Spain
Mar 12, 2023
11:30am — 12:30pm