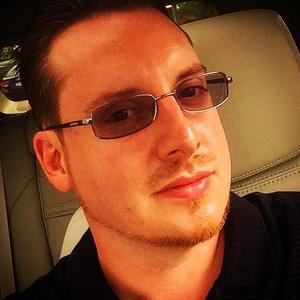 Travis McFetridge is an American music industry executive. He is President and CEO of Grammy Award winning music publishing company Great South Bay Music Group Inc. with clients featured on RIAA certified gold and platinum albums from recording artists such as Lil Wayne, Drake, Eminem, Jay-Z, Nicki Minaj, Jennifer Lopez, Kanye West, Kendrick Lamar, Rihanna, and Snoop Dogg.
Travis was born and raised on Long Island, NY. After graduating from Walt Whitman High School he attended Fordham University Lincoln Center in Manhattan and graduated with a bachelor's degree in Communication and Media Studies. He began his music career working at major labels Elektra, Capitol & Virgin Records. He built and developed the publishing division of independent Ultra Music based in New York. At Ultra, Travis signed producers, recording artists, and songwriters such as Beenie Man, B.G., Dorrough, Gorilla Zoe, Zaytoven, and more to music publishing deals. By the end of his tenure at Ultra, Travis delivered over ten ASCAP Rhythm & Soul Awards, ten BMI Urban Awards & multiple Grammy wins and nominations.
Travis is currently a member of the New York Chapter of the Recording Academy. His company Great South Bay Music Group Inc. is a co-sponsor of many New York Chapter of the Recording Academy events. He currently sits on the New York Chapter Advocacy and Membership Committees. He is a Grammy U Mentor and mentors college students every year through the Recording Academy. He has organized music panels and has spoken at music conferences such as SXSW, A3C, and AIMP's Global Music Summit.
Events featuring Travis A McFetridge
Events featuring Travis A McFetridge