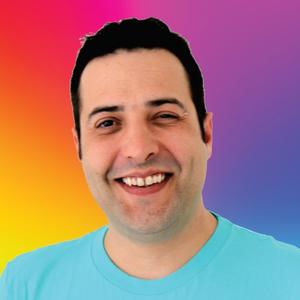 Marco Carvalho is a visionary entrepreneur who creates transformational technologies, products, and immersive experiences by remixing gaming, film, education, work, and play in the physical and digital world.
Marco is the CEO of HeadOffice.Space where he's co-creating the world's first metaverse on the moon, designed for the ever-changing way remote teams work, play, learn and engage — building a sense of belonging, fostering a culture of connection, community, creativity, and productivity.
Marco is an Endeavor Entrepreneur (endeavor.org), multi-award-winning creative director, inventor, and co-founder of global brands, products, and companies in the USA, UK, China, and Brazil.
He has driven innovative products and experiences for over eighteen years across immersive content, art, games, technology, education, adventure parks, and global distribution with over ten years focused on developing AR, VR, and voice/sound technologies.
Marco has partnered with leading global technology, entertainment, games, and consumer product companies, including Universal Studios, WarnerBros., Disney, Amazon, Qualcomm, developing businesses, IPs, products & technology globally.
Marco's work has been featured on the global stage of innovation as a CES Innovation honoree 2019; Cinequest 2020 best VR Roomscale, 2014 Best Educational toy in France (with Bandai) among others, he serves as a mentor and international speaker featured at Amazon, Qualcomm, UKTI, Harvard University, and Berkeley University.
Events featuring Marco Carvalho
Events featuring Marco Carvalho