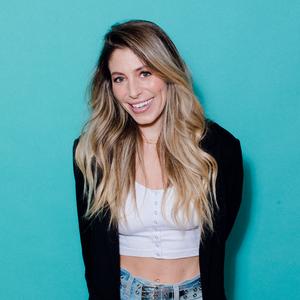 Ash Stahl is the CEO of Flighthouse, the most followed brand on TikTok at more than 30 million total followers. Stahl leads a team of over 25 staff at the Gen Z oriented media brand and creative studio.
The Flighthouse TikTok channel hosts guests from the TikTok universe — such as Charli D'Amelio and Noah Beck — for their popular original gamified content series such as "Finish The Lyric" and "Dance Charades" In addition to producing original content, Flighthouse leads music marketing campaigns for artists and record labels across TikTok, and they also partner with global brands to build influencer and content campaigns on the app. Stahl has been a major force in bringing bluechip brands like Amazon Prime Video, HP, Starbucks and Tinder into the Flighthouse fold as they seek to tap into Gen Z consumers.
Outside of her work at Flighthouse, Stahl manages Said The Sky, an American electronic dance music producer. Stahl has elevated Said The Sky's profile significantly during the course of their work together and has helped the DJ to build a substantial following around the world.
Events featuring Ash Stahl
Mar 14, 2023
2:30pm — 3:30pm
Events featuring Ash Stahl
Mar 14, 2023
2:30pm — 3:30pm