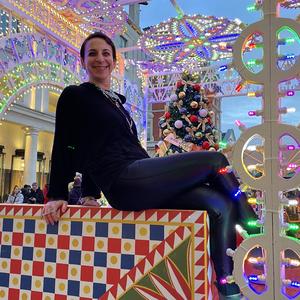 I am the founder and creator of Free Your Spine, a movement method
developed to empower and support people towards better back and hip
health, with a keen focus on uplifting our emotional wellbeing. Free
Your Spine was born out of injury and my absolute passion for movement
to lighten and brighten our physical and emotional wellbeing, having
personally experienced over the years depressive episodes alongside
great physical dis-ease and distress. It is the very movement tools
that I share via the Free Your Spine method that helped me shift these
energies and support myself in breaking free and through these
challenging times. Free Your Spine is an evidence backed movement methodology which has garnered transformational results over the last ten years for 100s of people.
Events featuring Nicola Geismar
Events featuring Nicola Geismar