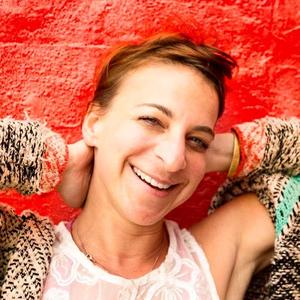 Hello! My name is Nicola and I am the founder and creator of Free Your Spine, a movement method developed to empower and support people towards better back and hip health, with a keen focus on uplifting our emotional wellbeing.
FYS has led workshops/talks globally for clients including Nike, Diageo, Soho House, Somerset House, ELLE magazine and more.
Free Your Spine was born out of injury and my absolute passion for movement to lighten and brighten our physical and emotional wellbeing, having personally experienced over the years depressive episodes alongside great physical dis-ease and distress.
It is the very movement tools I share via the Free Your Spine method that helped me shift these energies and support me in breaking free and through these challenging times.
A creative rebel at heart and movement maverick, I have always had a panache for being ahead of the curve in my industries and found myself organically walking left field of the main. I am also the founder of a wellbeing business, City is my Playground which is all about using our cities as a training ground to stretch, strengthen and express our physicality.
My background is an eclectic one, if not unconventional. From London's Hip Hop clubs of the 90s to grainy dance throwdowns in Brooklyn to dusty old Latin tracks sampled for their grooves, my influences span decades and cultures. These influences blend with my experiences as a Londoner, dancer, Pilates trainer, movement practitioner, educator and expert.
As our lives have got busier and busier, we've fallen into roles we think we should fit into to conform to society. We've forgotten how to express ourselves and release the playfulness within all of us. We have become increasingly stagnant and tense in our bodies, and many of us fall prey to the mind cave of overwhelm, stress, depression and anxiety.
I am humbled to have helped 100s of people overcome back pain through the unique Free Your Spine method.
Free Your Spine Free Your Life
Events featuring Nicola Geismar