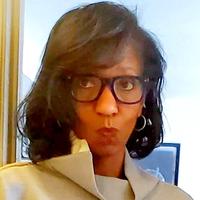 Diana is the Co-founder & CEO of Kinetic Energy Entertainment. Her experience ranges from indie film to studio franchises, and across multiple platforms and media including videogames, podcasts and interactive narratives. She partners with a diversity of talent who are pushing the boundaries of storytelling, IP and technology, with a focus on the future of media and entertainment.
Prior to Kinetic, DIana was the Creative Development/Franchise Producer for Star Wars at Lucasfilm, and was a founding member of the team that launched ILMxLAB, an immersive entertainment and mixed reality laboratory.
A graduate of Georgetown University, Diana is Chair of the Interactive Board for the Peabody Awards, a member of the DGA and the Academy of Motion Picture Arts and Sciences (AMPAS), and on the board of Diverso, a non-profit organization dedicated to empowering the under-represented storytellers of the next generation.
Events featuring Diana Williams
Events featuring Diana Williams