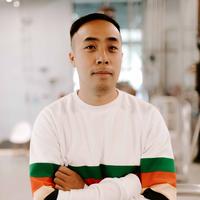 Tri is a co-founder of Fierce Whiskers, a grain-to-glass and sustainability-first whiskey distillery producing bourbons, ryes, and single malts. Tri is bringing a new perspective to whiskey, one of the most traditional alcoholic beverages—he is passionate about combining traditional practices and innovations powered by science to bring an unparalleled product to market.
Tri holds a MFA in Industrial Design from The New School's Parsons School of Design, and a BBA, Finance from the McCombs School of Business at The University of Texas at Austin.
A native Texan, Tri enjoys all things that involve taking it easy—naps, whiskey, and the slow pace of making ceramics.