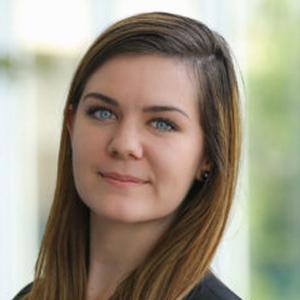 Ilsa is the Manager of the Space Systems division at the Aerospace Industries Association. In this role, she works with AIA members to support and advocate for relevant industry issues in civil, commercial, and national security space. She helps maintain a number of projects that focus on sustainable space, orbital debris management, and human spaceflight.
Prior to her current position, Ilsa worked in STEM advocacy and education with the Virginia Air and Space Science Center, where she helped to bring STEM education and mentorship initiatives to diverse communities. Prior to that, Ilsa served as a policy intern with the New Mexico State Legislature and the City of Albuquerque, where she focused on strengthening and supporting the state's aerospace industry.
Ilsa is an M.A candidate with Johns Hopkins University studying Global Security. She graduated Summa Cum Laude from the University of New Mexico, with a B.A in Political Science and a minor in Management. She also holds a Certificate in Private Pilot Training from San Diego Miramar College.
Events featuring Ilsa Mroz