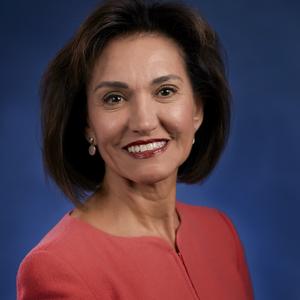 Yassmin Gramian, PE, serves as the secretary of the Pennsylvania Department of Transportation, a position that she assumed in May 2020. She manages PennDOT's annual budget of $9.5 billion and oversees programs and policies affecting highways, urban and rural public transportation, airports, railroads, ports, and waterways. Under her leadership, the department is directly responsible for Pennsylvania's vast system of state and local highways and bridges, as well as oversees the state's vehicle registration, driver's licenses and ID operations.
After serving as acting secretary for more than five months, Gramian was confirmed as secretary amid the COVID-19 global pandemic. Under her leadership, PennDOT moved swiftly during the early stages of the pandemic to close buildings and offices across the state and transfer essential functions – including traffic management and executive leadership – to remote operations. PennDOT continued to engage maintenance teams statewide to ensure roads were kept safe and passable, and crews remained available for responding to weather events.
Prior to joining PennDOT, Gramian worked for over 30 years in operations, design, and management of transportation infrastructure systems, including highway, tolling, bridge, and railroad projects. Gramian earned master's and bachelor's degrees in civil engineering from the University of Michigan and completed the Tuck Management Training Program at Dartmouth College. She is a professional engineer in Pennsylvania, Delaware, New Jersey, and Florida.
Events featuring Yassmin Gramian