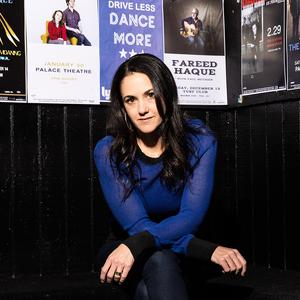 Dayna Frank is President and CEO of First Avenue Productions. Originally founded in 1970, First Avenue promotes over 1200 shows annually and owns and operates the Fine Line, Turf Club, Palace Theatre, and Fitzgerald Theater, as well as the First Avenue Mainroom & 7th St Entry.
Dayna is co-founder and Board President of the National Independent Venue Association (NIVA), who rallied music lovers and lobbied Congress, securing $16.25 billion dollars to Save Our Stages.
Dayna is a 2018 Henry Crown Fellow at the Aspen Institute, Rolling Stone Future 25 2021, Billboard Women in Music Top Executive, pickleball champion, and firm believer in community building through live music. She lives in Minneapolis with her wife and two sons.
Events featuring Dayna Frank
Mar 16, 2023
11:30am — 12:30pm
Events featuring Dayna Frank
Mar 16, 2023
11:30am — 12:30pm