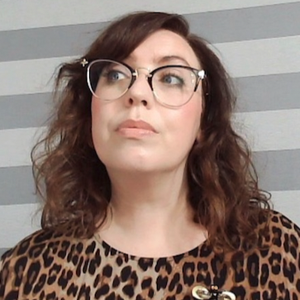 Dr Jillian Ney is a digital anthropologist, entrepreneur, author, and keynote speaker who specialises in the analysis of internet culture. She's also known as the UK's first "Dr. of Social Media." Jillian has spent her career examining how technology is changing people's behaviour online and offline, and creating methodologies to help businesses uncover the hidden triggers driving human behaviour at scale.
Jillian is also the founder of a global community for professional social and internet data analysts - The Social Intelligence Lab - that is working to advance the value of internet data as a source of insight. This community has grown rapidly since its launch, bringing together professionals from over 40 countries to learn, network, and share new ideas. As part of this she has worked with some of the world's biggest companies, including Mondelez International, The HENIKEN Company, Warner Brothers, The Coca-Cola Company, and Puig.
Jillian's first co-authored book, Advanced Marketing Management (Kogan Page) is an update to the traditional marketing paradigm through data and neuromarketing. She is a sought-out speaker and commentator on internet culture and social listening and has presented her work at SXSW, PR Week, Festival or Marketing, Social Media Week, IIEX, and NATO. Jillian's a two-time TEDx'er and has been featured in Forbes, Business Insider, Glamour Magazine, and Cosmopolitan.