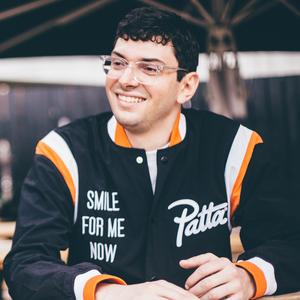 ItsTheReal, also known as Jeff and Eric Rosenthal, from Harrison, New York, who have been active in the hip-hop music scene for over a decade.
The two began self-releasing their weekly sketch videos in 2007, after an idea for a half-hour show based on interviews, sketch videos and live performances was turned down by multiple media companies. Their first video was titled "Deconstructing Biggie" and was featured on Complex, as one of the best viral videos of the 2000s, as well as Pigeons and Planes.
Known for their unique collaborations and deep respect in and around the rap industry. In November 2017, ItsTheReal partnered with Styles P and Sheek Louch of The LOX on a new podcast called "2 Jews and 2 Black Dudes Review the Movies." Each episode is a dynamic conversation between two sets of best friends but under completely different circumstances.
Now, the two brothers embark on an audio journey and act as our guides in breaking down what really happened during the years [2005 -2012] designated in hop-hop as The Blog Era, a 10-part docu-style audio series featuring stories from; Wiz Khalifa, Curren$y, Joe Budden, Bun B, The Cool Kids, and many many more --coming this April.
Events featuring Jeff Rosenthal
Mar 16, 2023
4:00pm — 5:00pm
Events featuring Jeff Rosenthal
Mar 16, 2023
4:00pm — 5:00pm