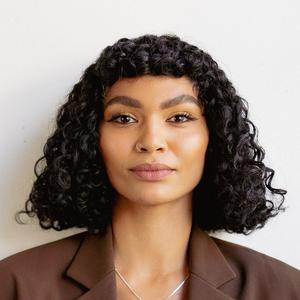 Sophia Roe is a James Beard Award winning chef, writer, and Emmy-Award nominated TV host known for her distinct lens on honesty, diversity and inclusivity. Her innate passion for food has always been connected to an understanding—from a young age—that some people have access to nutritious foods, while others simply and problematically do not. This duality is the foundation for Sophia's work: celebrating the beauty and art in cooking while creating resources to advance food justice, build more sustainable and equitable systems, and combat industry whitewashing.
When Sophia first started working in the culinary world 12 years ago, she stood apart and felt nobody looked or spoke like she did. While working in some of the most recognized restaurants, she turned to the digital world where she could share her experiences, convictions, and honest take on wellbeing—alongside recipes that reflected her unique take on food. A natural and powerful storyteller, her community grew and now extends from her Instagram and YouTube platforms to "Counter Space," a VICE TV show she produces and hosts—and for which she was nominated (twice!) for a Daytime Emmy, notably as the first Black woman in the culinary category.
The show, which first aired in November 2020, goes far beyond the traditional recipe format. Like everything Sophia does, "Counter Space" combines her 12+ years of culinary expertise with her work in food advocacy, education, and storytelling. The underlying theme in every episode is resilience, adaptability, and awareness, and "Counter Space" informs people about the food, habits, politics, and food systems that affect us all.
Beyond her public platforms, Sophia dedicates much of her time to supporting and empowering young people with similar circumstances through her involvement with multiple philanthropic organizations including Women's Prison Association, Edible Schoolyard NYC, and The Fungi Foundation.
Sophia won the 2022 James Beard Award for "broadcast media," has appeared on the cover of Cherry Bombe Magazine, and is frequently featured in Vogue, Bon Appétit, Architectural Digest, Domino, Harper's Bazaar, Human Shift, Gossamer, Well + Good, Coveteur, Marie Claire France, and more. She has thoughtfully collaborated with brands like Nike, Target, Uber Eats, Marimekko, Crate & Barrel, Samsung, AVEDA, Thrive Market, and Ralph Lauren, among others. She launched a capsule collection with Tilit in an effort to make workwear feel more inclusive, stylish, and effortless.
Sophia resides in Brooklyn, NY and spends most of her free time writing, filming, walking, and riding her beloved subway. She is currently penning her first book.
Events featuring Sophia Roe
Events featuring Sophia Roe