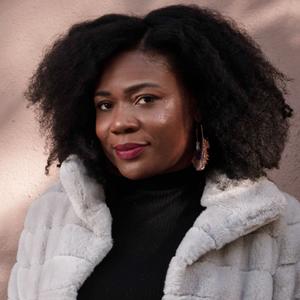 Dasheeda Dawson is a global cannabis advocate, award-winning Fortune 100 business strategist, and bestselling author of "How to Succeed in the Cannabis Industry" featured across multiple outlets including Entrepreneur, The New York Times, and Essence. She has nearly 20 years of business development, strategic management, and brand marketing excellence while leading transformative businesses for philanthropic and for-profit corporations. For over five years, she has worked as a cannabis-focused educator, senior executive leader, and strategy expert for multiple businesses, municipalities, and media outlets across the country.
Currently, Dasheeda is the City of Portland Cannabis Program Manager for the Office of Community & Civic Life, responsible for overseeing all regulatory licensing, compliance, and equity initiatives for the city's cannabis industry. Supported by ongoing cannabis tax revenue allocation, her office oversees the Social Equity & Educational Development (SEED) Initiatives which include the nationally-modeled SEED Grant Fund, the country's first community reinvestment fund tied to cannabis tax revenue. Under her leadership, Portland recently approved a multimillion-dollar Cannabis Emergency Relief Fund (CERF) becoming the first government jurisdiction in the country to allocate cannabis tax revenue to specifically provide aid and emergency relief to the industry. In her role, she also serves as Board Chair of the national Cannabis Regulators of Color Coalition (CRCC).
Dasheeda received her MBA from Rutgers Business School and completed her undergraduate degree in molecular biology at Princeton University. She is a weekly correspondent on SiriusXM Urban View (ch. 126) and co-host on She Blaze, an award-winning weekly cannabis news and culture podcast available on Spotify, Apple Podcasts, and iHeartRadio. Dasheeda is co-founder of Cannabis Health Equity Movement (CHEM) and Community Education Advocacy Symposium & Expo (CEASE).
Events featuring Dasheeda Dawson
Mar 10, 2023
11:30am — 12:30pm