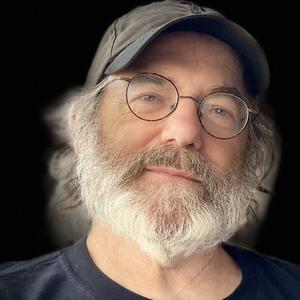 Paul Stamets is the author of seven books.
He is an Invention Ambassador for the American Association for the Advancement of Science (AAAS) and was inducted into The Explorer's Club in 2020. He has received numerous awards, including the National Mycologist Award (2014) from the North American Mycological Association (NAMA), and the Gordon & Tina Wasson Award (2015) from the Mycological Society of America (MSA).
His work has entered the mainstream of popular culture. In the new Star Trek: Discovery series on CBS, the Science Officer is portrayed by an Astromycologist.... a Lt. Paul Stamets. Paul's work with mycelium became a central theme of this series.
Paul is the founder/sole owner of Fungi Perfecti, LLC, maker of the Host Defense Mushroom products and co-founder of MycoMedical Life Sciences, PBC.
He spends the majority of his time on a remote island in Desolation Sound, British Columbia.
Events featuring Paul Stamets
Mar 11, 2023
4:00pm — 5:00pm