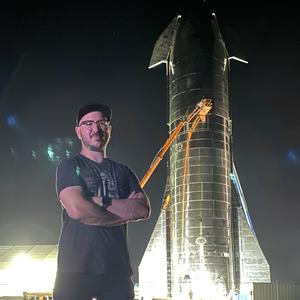 Tim Dodd started Everyday Astronaut in 2014 as an art project on Instagram. A then-professional photographer, Tim took pictures of himself in a Russian high altitude flight suit as part of a viral photo series. In the making of that series, his love for spaceflight snowballed into an obsession.
As his knowledge grew, he wanted to teach the things he was getting excited about and found photography to be the wrong outlet. So in 2017, without any real game plan, Dodd took to YouTube full time to try and make easy to understand videos about spaceflight.
Since then, Everyday Astronaut has grown to be one of the top outlets in spaceflight. Dodd's mantra of quality over quantity shows with hour-long documentary-style videos featuring original graphics, music and on-site footage.
Events featuring Tim Dodd