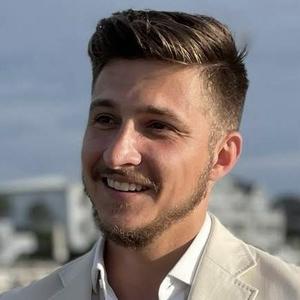 Skyler Shuford is a Founder and the Chief Operating Officer of Hermeus Corporation. Hermeus is a startup radically accelerating air travel with Mach 5 aircraft.
Skyler's current areas of responsibility are the cross-disciplinary functions that enable growth and scale: flight test and operations, internal software and DevOps, infrastructure and process development, and corporate identity and marketing.
In the early days of Hermeus, Skyler built the electronics and software system that led to the successful tests of Hermeus' first engine. He also wrote the initial version of Hermeus' systems engineering toolbox, which is still being used today to analyze vehicle performance and uncertainties.
Prior to Hermeus, Skyler was the Director of Avionics and Software at Generation Orbit, where he was responsible for design, analysis, manufacture, and test of the in-house developed flight and ground electronics and software and was the technical lead for the GN&C analysis, algorithms, and hardware for the X-60A, an Air Force X-Plane for hypersonic flight research.
Skyler has worked across the aerospace sector, spanning SpaceX, Aerospace Corporation, Northrop Grumman, and Aerojet. Skyler holds a Master of Science degree from Penn State and a Bachelor of Science degree from Cal Poly, both in Aerospace Engineering.
Events featuring Skyler Shuford
Mar 11, 2023
10:00am — 11:00am
Events featuring Skyler Shuford
Mar 11, 2023
10:00am — 11:00am