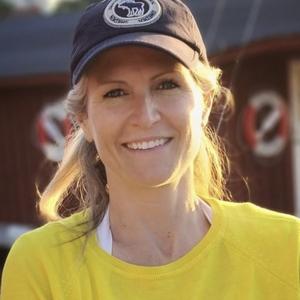 Charlotte is an award-winning immersive and film writer-director, based in London and Cape Town. She has screened work at the SXSW, Tribeca and Cannes film festivals and is an alum of Oxford University, where she now Chairs the University's Media Committee.
Charlotte's immersive productions include FLY - commissioned by British Airways for their centenary and created with Neil Corbould's Oscar-winning SFX teams (starring Joanne Frogatt, WINNER of the Lumieres Award for Best VR Entertainment, WINNER Best Documentary experience Raindance Film Festival, WINNER Best Immersive Experience of 2020 by the UK government.
Fly at Saatchi https://youtu.be/3BD71GEYGvY
Official Fly trailer https://youtu.be/gYFbf9FeG68
Charlotte has recently wrapped production on interactive branching narrative VIOLATING PEACE (starring Vincent Vermignon, to release 2022) - commissioned by the United Nations - the story of a young African soldier torn between military loyalty and his own moral code. The experience is a work of fiction but based on powerful real life testimonials. Previous work includes short film THE JOURNEY (2018) premiered SXSW 2018 and WINNER of the 61st Cine Golden Eagle for Best VR Short, and BORN INTO EXILE (2017) - screened in the US Congress.
Prior to becoming a director, Charlotte was an international correspondent for the BBC, based in China. As a result of her work as an international journalist, Charlotte speaks several languages.
Events featuring Charlotte Mikkelborg
Mar 13, 2023
2:30pm — 3:45pm
Events featuring Charlotte Mikkelborg
Mar 13, 2023
2:30pm — 3:45pm