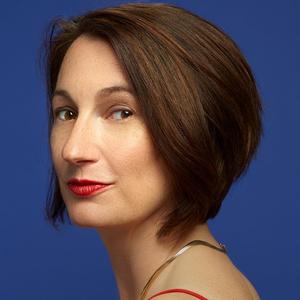 Former Disney Imagineer and Refinery29/Vice Media Experiential Creative Director, Stephanie Riggs has bridged narrative, immersive, and interactive technology for over 25 years through ground-breaking projects across theatre, theme park, film, experiential, VR and AR, leading the VRAR Association to hail her as "truly the renaissance woman of the immersive era". She is currently the CEO of Odeon Theatrical, a platform and creative studio integrating AR with live performance.
Stephanie's collaborations have pushed the boundaries of technology and story across media companies such as Instagram, Google, Netflix, and Amazon as well as start-ups, non-profits, and academia. Passionate about inspiring diverse, interdisciplinary teams, Stephanie frequently mentors and speaks around the world (TedX, SXSW, SIGGRAPH, Stereopsia, Media Tech Hub, BBC). She is a founding board member of 5th Wall Forum and the World Experience Organization.
Her acclaimed book, "The End of Storytelling" explores the convergence of her learnings, explains why traditional "storytelling" doesn't work in immersive environments and presents a new paradigm for designing narratives in immersive technology.
Stephanie is a Phi Beta Kappa graduate of Carnegie Mellon University's School of Drama (Directing) and School of Computer Science (Human-Computer Interaction).
@immersiveriggs.com
Events featuring Stephanie Riggs
Events featuring Stephanie Riggs