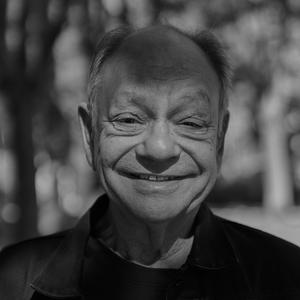 A paradox in the world of entertainment, Cheech Marin is an actor, director, writer, musician, art collector, humanitarian and a multi-generational talent. As Cheech himself jests, "people know me from the womb to the tomb." Widely acknowledged as a cultural icon, he is perhaps best known as one half of the hilariously irreverent, satirical, counterculture comedy duo Cheech & Chong.
In addition to a successful life in entertainment, Cheech Marin is recognized today as a preeminent advocate for Chicano art. In the mid-1980s, he began developing what is now arguably the finest private collection of Chicano art. In addition to artwork loans to numerous institutions, this notable collection has been featured in over a dozen exhibitions organized and shown at more than 50 museums in the U.S. Comprising mostly paintings, followed by drawings, prints, mixed-media artworks, sculptures and photography, the collection now serves as the core of The Cheech Marin Center for Chicano Art & Culture of the Riverside Art Museum, which opened in June 2022 (www.thecheechcenter.org). A long-term goal of "The Cheech" is to supplement and expand the collection with Chicano artists, media, and subject matter not currently included through acquisitions and donations from artists and their estates, art collectors, dealers, and institutions.
Cheech was born Richard Marin in South Central Los Angeles and was an Angeleno until a move to Canada where he serendipitously met Tommy Chong. He moved back to Los Angeles with Chong and their comedy duo proved entertainment gold. Six of their albums went gold, four were nominated for Grammys, and Los Cochinos won the 1973 Grammy for Best Comedy Recording. The critically acclaimed duo made a fluid transition to films, starring in eight features together. Their first -- "Up In Smoke" -- was the highest grossing comedy of 1978, topping $100 million at the box office.
During a split with Chong, Cheech wrote, directed, and starred in the comedy "Born in East L.A." and went on to a fruitful acting career.
Cheech has appeared in over 20 films, including his scene-stealing role as Kevin Costner's caddy in "Tin Cup" and eight of Robert Rodriguez's movies for which he played international characters. He next appears with Jennifer Lopez in the romantic comedy film "Shotgun Wedding" set for release on January 27, 2023 by Amazon Video. Other upcoming films include "Champions" with Woody Harrelson (slated to open in 2023) and "The Long Game," a golf period piece. Cheech has also had numerous roles in animated movies, including "Oliver & Company," "The Lion King," and "Cars."
Marin made his TV debut as a sitcom regular on "The Golden Palace," before joining Don Johnson on the highly successful CBS drama "Nash Bridges" (they recently reconciled on the reboot as a TV movie for the USA Network). He also appeared in "Lost" and "Jane the Virgin." This year, he made guest appearances on the TV sitcoms "Home Economics" and "Lopez vs. Lopez."
In 2008, the legendary Cheech & Chong reunited after 25 years apart and embarked on the "Light Up America" comedy tour. "It felt like it was part of our DNA, we were meant to be together," said Cheech.
Given his knowledge about cannabis, Cheech thought it only fair to develop his own personal brand of curated cannabis Cheech's Stash. Along with daughter Jasmine Marin and son Joey Marin, Cheech has personally selected strains and worked with master growers to sustainably produce an all-natural selection of quality cannabis products, representative of over four decades of legendary experience.
In his limited off-time, Marin splits his time between Pacific Palisades and Joshua Tree, California with his wife Natasha Marin.
Events featuring Cheech Marin
Events featuring Cheech Marin