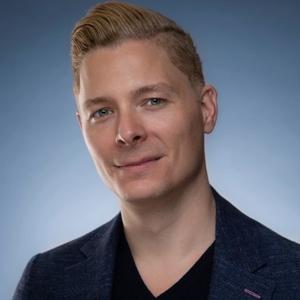 Considered one of the top voices in AI and the future of work, Ian Beacraft is a trusted advisor to the world's most innovative companies. The CEO and Chief Futurist of Signal and Cipher, Ian leads a strategic foresight and development agency guiding companies through the rapidly changing landscape of generative AI by educating and upskilling staff, prototyping near futures, and creating new products and services.
Previously responsible for P&L's and innovation departments at the largest agencies in the world, Ian is known for making bleeding-edge technology understandable and monetizable. Brands he has advised include Samsung, Intel, Coca-Cola, Google, Microsoft, Nike, Symantec, Universal Pictures, and dozens more.
He's known as a Gonzo Futurist, actively experimenting with new and emerging technologies before they leave the research lab to understand the implications and applications for the future of work and society at large. Ian is the first person ever to host a news segment as a synthetic human, the Future Report on Defiance Media, streaming to over 100 million devices around the world.