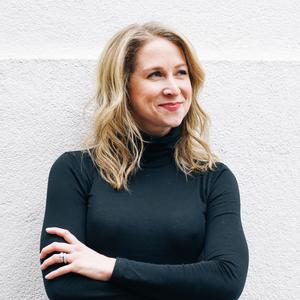 With a fusion of creativity and business acumen, Heather serves as a trusted advisor to top clients across industries while acting as steward to Lippincott's own brand. As the global creative consultancy's marketing leader, she oversees best-in-class brand activations, launches and industry partnerships in collaboration with companies such as Google, Samsung and Southwest Airlines.
Heather is the host of Lippincott's award-winning podcast, Icons in the Making, where she sits down with the leaders and change agents at today's most innovative and disruptive brands such as Google, Gucci, and Airbnb.
Throughout her tenure at Lippincott, Heather has worn a variety of critical hats. From building Lippincott's integrated marketing team from the ground up to leading human resources with a dedication to mentoring employees and creating a working culture attractive to top talent. Today, she serves as a member of the Management Team.
A passionate advocate of women's leadership, Heather co-chairs AIGA's Women Lead Initiative and frequently speaks on gender equity and the business imperative for diversity. She's a natural connector, an avid music lover and a proud mom of two boys.
Events featuring Heather Stern
Events featuring Heather Stern