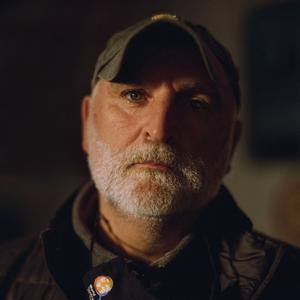 Named one of Time Magazine's "100 Most Influential People" in both 2012 and 2018, and awarded the 2015 National Humanities Medal from President Barack Obama, Chef José Andrés is an internationally-recognized humanitarian, culinary innovator, and educator. In 2010, Andrés founded World Central Kitchen (WCK), a nonprofit organization that provides fresh meals in response to crises across the globe.
Shortly after settling in Washington, D.C., and introducing the city to Spanish Tapas, Andrés began volunteering at DC Central Kitchen, where he started to think big about philanthropy. Over the course of his career as a chef and restaurateur, he saw the role of cooks – and the power of food – to change the world. This path inspired Andrés to found WCK with the support of his wife Patricia, as well as his business partner Rob Wilder and his wife Robin.
Since its founding, Andrés and the WCK team have served over 250 million nourishing meals. In 2022, Andrés and his team arrived at the Poland-Ukraine border within 24 hours of the Russian invasion, and through this effort, have delivered meals to Ukrainians across eight countries, including 1,100 cities and towns in Ukraine alone.
Events featuring José Andrés
Mar 11, 2023
1:00pm — 2:00pm
Mar 11, 2023
1:00pm — 2:00pm
Events featuring José Andrés
Mar 11, 2023
1:00pm — 2:00pm
Mar 11, 2023
1:00pm — 2:00pm