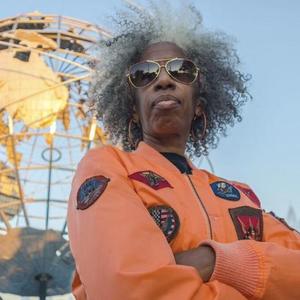 Erica Ford is a world renown human rights activist and anti-violence leader. For more than 30 years, she has impacted the lives of thousands of disenfranchised Black and Brown people in vulnerable communities, schools, housing projects and prisons. Her approach to violence intervention and prevention work in South East Queens, NY — which resulted in nearly four years without a homicide — is widely respected locally and nationally by grassroots organizations, researchers, public safety and public health professionals and government officials.
In 2002, Erica founded LIFE Camp Inc., a non-profit organization that provides marginalized youth and young adults with intensive case management, mentorship, access to education, employment opportunities and unconventional therapeutic services, to reduce violence and mitigate contact with the criminal justice system. Since then, Erica's expertise has been proven and sought after throughout New York City and around the nation, playing a vital role in creating many known anti-violence initiatives.
Erica is the lead architect of the NYC Crisis Management System (CMS) an evidence-based anti-gun violence initiative that amplifies the leadership of community-based solutions to co-produce public safety. She was instrumental in the growth of this pilot of 5 sites funded at $12M evolving into a system with an office of violence prevention within the NYC Mayor's Office, 34 sites throughout the 5 boroughs and 17 police precincts, and funding of more than $50M. CMS includes collaboration with more than 80 community organizations, 10 city agencies and, as lauded by the Mayor and then Police Commissioner, contributed to making NYC the "safest big city in America" with an overall 15% decline in gun violence and one entire weekend in NYC with absolutely no shootings. Coupled with this she is a co-founder of the National Black & Brown Gun Violence Prevention Consortium which works to center Black and Brown Gun Violence Prevention Practitioners and scale up life saving intervention related to urban and communal violence.
Erica is the recipient of countless awards, including the MIT Elevate Fellowship, New York City and State Power 100, NYU McSilver Award, and Ebony Power 100. Her birthday, April 8th has been officially proclaimed Erica Ford Day in New York City. She founded a local initiative called Peace Week, which is now an official date on the New York City calendar.
Her love for her people and work in the community has been celebrated by a host of celebrities and industry leaders, including Julianne Moore, Deepak Chopra, Jada Pinkett-Smith, and Fat Joe, and her work has been highlighted by The New York Times, O The Oprah Magazine, CNN, MSNBC, iHeartRadio, Emmis Communications and many others.
Erica is a sought out speaker and subject expert that speaks across the U.S. and internationally about her work. Erica has addressed the United Nations, Human Rights Commission in Geneva, Switzerland. She has spoken at the World Conference on Women in Beijing. Most recently, Erica led the discussion around violence prevention with Domestic Policy Director Ambassador Susan Rice, other members of the Biden Administration and a curated group of Black and Brown leaders in gun violence prevention, therapeutic service. The result of these discussions with the White House staff was the largest investment in Black and Brown communities to combat violence in the history of America ($10B in grants, $200M in the budget, and $5.3B in policy).
"Everyday people are walking around infected with the disease of violence. And the trauma — the catalyst for this disease — often goes unaddressed. It's time to make Peace a LIFEstyle"
- Erica Ford
Events featuring Erica Ford
Events featuring Erica Ford