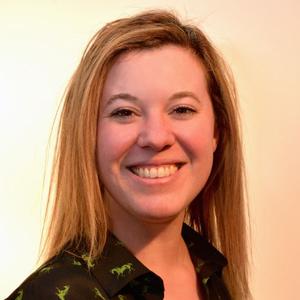 Kristin is Co-Founder and CEO of Overview Collective, an experiential studio bringing big ideas down to Earth. She is an accomplished Executive Producer with a special focus on campaigning for the Sustainable Development Goals (SDGs), adept at making intricate ideas tangible and getting seemingly impossible things done.
Throughout her career, she has advised and worked with multiple UN agencies, NGOs and governments. She has led such celebrated initiatives as the United Nations Virtual Reality Project, multiple interactive exhibits at the United Nations, and the events portfolio for Expo 2020 Dubai's Programme for People and Planet. She is currently working with the SDG2 Advocacy Hub as Project Lead of Beans is How, a campaign to double global bean consumption by 2028.
Kristin has an MA in Development, Management and Policy from Georgetown University, and a BA in English and Spanish Literature from Fordham University. She is a trained Climate Reality Leader, a mentor at New Inc, and a board member at BEAT Global.
Events featuring Kristin Gutekunst
Events featuring Kristin Gutekunst