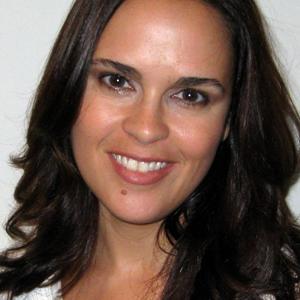 Sylvia Desrochers is currently EVP, Film and Entertainment at MPRM Communications. During her 20 year career she has worked with lauded filmmakers such as Academy Award winners John Ridley, Freida Mock, James Moll, Susanne Bier, Sofia Coppola, Curtis Hanson, and Alfonso Cuaron – as well as Liesl Tommy, Lauren Hadaway, Tig Notaro & Stephanie Allynne, Scott Alexander & Larry Karaszewski, Kim Peirce, Mira Nair, and Philip Kaufman for their theatrical and/or awards campaigns.
Desrochers has represented films at Cannes, Toronto, Sundance, SXSW, Hot Docs, Tribeca, AFI, Los Angeles Film Festival, and more. Projects include: Rebel Hearts, First Date, For Sama, Advocate, I Am Not Alone, Diana Kennedy: Nothing Fancy, The Oslo Diaries, NUTS!, Anita, and City of Gold.
Desrochers also works with corporate clients USC Libraries Scripter Awards, Slamdance, No Studios, Cinetic Media, Gamechanger, MUBI, and The American Pavilion in Cannes.
Events featuring Sylvia Desrochers
Mar 10, 2023
4:00pm — 5:15pm
Events featuring Sylvia Desrochers
Mar 10, 2023
4:00pm — 5:15pm