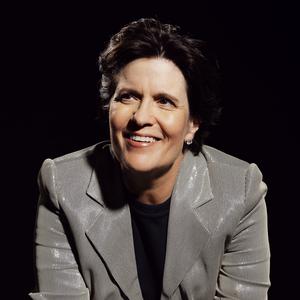 Kara Swisher is host of On with Kara Swisher and co-host of the Pivot podcast. She's editor-at-large at New York Magazine and a CNN contributor. Swisher is the co-founder of the technology website, Recode, and tech conference, Code, which is the country's premier conference on tech and media.
Considered the top reporter in the tech game, Swisher has been reporting on the industry since the early 1990s. She was previously a contributing New York Times opinion writer and former host of the podcasts, Sway and Recode Decode. She co-founded the technology website, Recode, and, before that, co-produced and co-hosted The Wall Street Journal's "D: All Things Digital" conference series (now called the Code Conference) with Walt Mossberg starting in 2003.
Swisher was named to The Hollywood Reporter's list of "Podcast Power Players" in 2022 and 2023, and to the 2023 Out 100. She also received the "Pioneer Icon" award at the 2023 iHeart Podcast Awards. Additionally, Pivot was named one of the "Best Podcasts of 2022" by the New York Times and "Best Thought Leadership Podcast" at the 2022 Adweek Audio Awards.