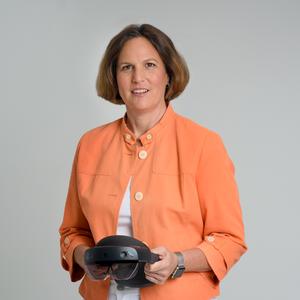 Elizabeth Hyman is President and Chief Executive Officer of the XR Association (XRA), the trade association promoting the dynamic growth of the XR industry which includes virtual reality, augmented reality, mixed-reality, and immersive technologies yet to be invented. XRA is dedicated to the responsible development and thoughtful advancement of XR technologies across the globe.
Hyman brings more than two decades of experience in the worlds of government, policy, and technology. She began her career in government, including positions at the U.S. Department of Justice, Executive Office of the President, and Office of the U.S. Trade Representative, and has experience in the private sector both in the practice of law and in business.
Hyman is a graduate of Tufts University, completed the General Course program at the London School of Economics, and holds a law degree from the Washington College of Law at American University.
Events featuring Elizabeth Hyman
Events featuring Elizabeth Hyman