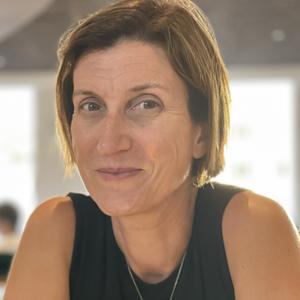 Jennifer has been repeatedly selected to speak at industry events, and she has led masterclasses for artists and labels at SXSW (Austin), Music Biz (Nashville), RUNDA Digital Days (Croatia), Indie Week (NYC), and CD Baby DIY Conference (Austin). Her work has also been featured by Spotify, Variety, Music Biz, A2IM, TechCrunch, Adweek, Inc., UnitedMasters, Music Ally, Billboard, NPR, Music Business Worldwide, and the Center for Creative Entrepreneurship.
Today, as the Global Head of Indies, Commercial Partnerships, at Spotify, Jennifer is the indie lead on an executive team that has delivered the largest, annual creator payouts in the history of the music industry. Since joining Spotify in 2017, she has pioneered and elevated several product and service firsts for indie labels and creators. This work includes Spotify's Preferred Provider Program, Marquee, Discovery Mode, DJ Mixes, Playlist Pitching Tool, and Spotify for Artists innovations.
From 2009 to 2016, Jennifer served as the Senior Director of Member Services for A2IM (American Association of Independent Music)—a trade association committed to promoting growth, awareness, and opportunities for independent music labels. As she grew in her expertise of the indie market, she conceptualized, designed, launched, and orchestrated A2IM Indie Week.
Earlier in her career, after gaining valuable sales, marketing, and distribution experience within the music industry, Jennifer helped grow a Germany-based independent music label, !K7 Label Group. As the U.S. Label Manager from 2001 to 2009, she expanded the business from one to 14 owned-and-distributed labels and created new revenue streams that quickly grew to represent more than half of the total company revenue.
Events featuring Jennifer Masset
Events featuring Jennifer Masset