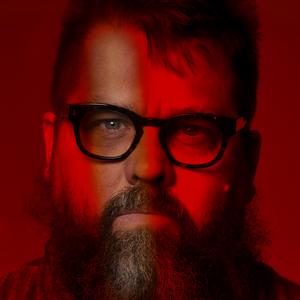 Eric David Johnson (DJ Bunny Ears)
Eric David Johnson, p/k/a/ DJ Bunny Ears, is a music & branding specialist, music producer, music supervisor, record producer, director, musician, filmmaker, writer, artist, photographer & DJ. Rooted as an independent artist, he is a multi-award-winning music creative, having spent over 23 years in the advertising industry. Prior to his role as Executive Creative Director of MassiveMusic - North America, Eric began his career with ad agency Wieden + Kennedy, followed by executive roles with Young & Rubicam New York, DDB Chicago, Randall Poster's music supervision firm, Search Party Music and McCann.
Eric has won numerous industry awards and accolades working with/for such clients as: Nike, Microsoft, MGM, Lockheed Martin, Coke, Mastercard, Verizon, L'Oreal, State Street Global Advisors, Target, USPS, Pepsico, Budweiser, Reebok, ULTA, McDonald's, LG, Honda, MTV, VH1, Nokia, Campbell's, ESPN, Bacardi, Dell, Gatorade, NHL, Land Rover, NASCAR, State Farm, Colgate, Starbucks, Mars/Wrigley's, Skittles, Starburst, Oreo, EA Games, Jose Cuervo, Oppenheimer, New York Lottery, Office Depot, TED, IDEO, Qualcomm, Cigna, U.S. Army, Nespresso, FiOS and NatGeo.
He has also written and directed music videos and award-winning TV commercials for Nike. Originally from Milwaukee, Eric's nomadic career has led him to make homes in the cities of Portland, Los Angeles, London, Brooklyn and now splitting time between upstate NY and NYC. He is the creator/host of the radio show/podcast, Imaginary Soundtracks on SONOS Radio, part of the music/art collective Pulseprogamming, advisor to the ARChive of Contemporary Music and still regularly DJs at events and venues around the world.
Eric is widely regarded as a thought leader in best practices for music-centric creative advertising/ marketing and regularly participates in international panels, juries and conferences such as SXSW, Cannes, the ONE SHOW, AICPs, CLIOs, London International Awards, CMJ, BUMA (Amsterdam), MIDEM, to name a few
Events featuring Eric David Johnson (DJ Bunny Ears)
Events featuring Eric David Johnson (DJ Bunny Ears)