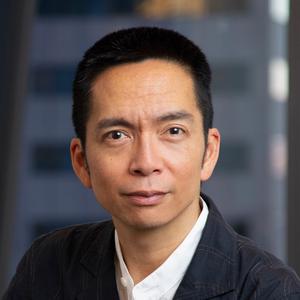 American technologist. Product experience leader across consumer and enterprise. Early catalyst for generative art and computational design for commercial applications across Web2 and Web3. First recipient of White House's National Design Award for algorithmically-generated visualizations informed by data + AI. Noted book author, online influencer, and investor in diverse startups.
Currently serving as vp of design and artificial intelligence at Microsoft. Formerly chief technology officer of Everbridge, Sonos board of directors, Wieden+Kennedy board of directors, Kleiner Perkins partner, MIT Media Lab data visualization lead, Automattic head of design + inclusion, Publicis Sapient executive vice president and chief experience officer, and 16th president/ceo of Rhode Island School of Design (RISD).
Author of five books including a gentle intro to AI/ML "How To Speak Machine" and the tech bestseller of 2006 "Laws of Simplicity." Writings, interviews, or talks include WSJ, NYT, TED, BBC, WEF, COP, CNN, The Economist, Forbes, USA Today, Fortune, Fast Company, Esquire. Honors include three honorary doctorate degrees, TIME Best Twitter 140, White House National Design Award, Fast Company Masters of Innovation, LinkedIn Top 10 US Influencer, Esquire 75 Most Influential of the 21st Century, and Tribeca Film Festival Disruptor Award for launching the STEM to STEAM movement in the US.
"Maeda is to design what Warren Buffett is to finance." —Wired Magazine