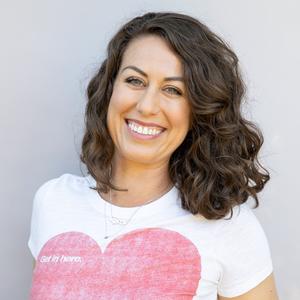 Jenny Blake, author of the award-winning book Pivot and co-creator of Google's acclaimed Career Guru coaching program, is back with her signature blend of heart-based operating principles and practical tools. Her new book, Free Time: Lose The Busywork, Love Your Business (Ideapress, March 2022), will teach you how to move from friction to flow through smarter systems and the three-stage Free Time Framework.™
Jenny runs a growth-strategy company helping forward-thinking organizations and individuals map what's next. She an international keynote speaker, while hosting two podcasts with over 1 million downloads combined: "Free Time with Jenny Blake," for heart-based business owners, and "Pivot with Jenny Blake" to help others navigate change.
Jenny loves yoga and buys too many books. She lives with her husband, a contemporary artist, and their "angel in fur coat" German Shepherd pup. Learn more at PivotMethod.com and ItsFreeTime.com.
Events featuring Jenny Blake
Events featuring Jenny Blake