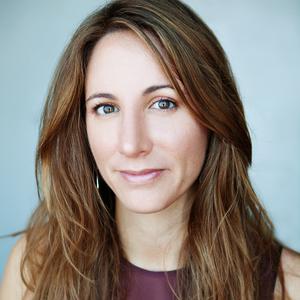 In her current role as Senior Director of Real Estate Development, Alexa Arena is responsible for running Google's proposed Downtown West project in San Jose, which consists of roughly 80 acres, 6.5 million square feet of office, 5,000 housing units, 15 acres of open space and 500k square feet of retail, cultural and placemaking uses. She also works on Google's Bay Area affordable housing fund efforts, social infrastructure programs and placemaking activities.
Prior to Google, Alexa served as Executive Vice President and Executive General Manager of West Coast Development at Lendlease, where she led and grew Lendlease's development capabilities, identified urban regeneration projects, and oversaw development in the Western U.S. Prior to Lendlease, Alexa headed Forest City's SF Bay Area office as Senior Vice President where she grew the company's Bay Area development pipeline to over 6 million square feet of office, residential, cultural and retail uses. In her nearly decade-long career at Forest City, Alexa has led a number of successful projects including Presidio Landmark, 5M Project, Pier 70, and 2175 Market Street, among many others. She spearheaded all aspects of the projects including local investment strategy, acquisitions, deal structure, architecture, planning, marketing, CEQA, public benefits plans, political strategy and negotiations with anchor tenants.
Alexa holds a BA in Urban Studies, Sociology & Political Science from Columbia University and dual master's degrees from Harvard Business School (MBA) and Harvard Kennedy School of Government (MPA). She has served on the Executive Board of SPUR, the Board of UC Berkeley's Fisher Center for Real Estate, USC's Lusk Center's Board, Lambda Alpha, and United Playaz (a local non-profit for youth and job training), among others. Alexa has been the recipient of numerous real estate and business awards including the Top 40 Under 40 and Most Influential Women in Business by the SF Business Times and other real estate publications.
Events featuring Alexa Arena
Mar 14, 2022
11:30am — 12:30pm
Presented by
G'DAY USA | American Australian Association