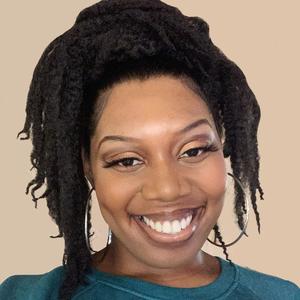 Brooklyn White is a writer/editor and pop culture maverick. She serves as ESSENCE's first-ever Gen Z Editor and oversees Girls United, ESSENCE's platform for young Black women.
White's career began in 2015, when she worked as a music writer for Solange Knowles' culture hub, Saint Heron. It was there that she learned how to write engaging pieces about the next generation of movers and shakers.
After writing an essay on misogyny in millennial hip-hop in 2017, White delved into the world of freelance writing. She shared her thoughts, experiences and research on music, fashion/beauty, and social justice with esteemed feminist publications such as Teen Vogue, HelloGiggles and Bitch Media. She also participated in the debut of Milk Makeup's online outlet and wrote about Black women with eating disorders for the now-defunct website babe. White's detailed breakdowns of trends and current events became increasingly sought after.
White kicked off the fall of 2018 with an interview with Oscar-winning actress Regina King. In October 2018, White launched Azealia Banks' online platform, CHEAPYXO. As Senior Editor, she oversaw all written content and shared a weekly column about books, beauty products, news, and new music. She also became a columnist for The Gumbo, a music outlet by Black women. For her column, The Roux, White focuses on women who make hip-hop. She has since been promoted to Deputy Editor.
In 2019, White was tapped to write the official bio for Grammy-winning hip-hop artist Missy Elliott. The bio accompanied 'ICONOLOGY,' Elliott's highly anticipated EP, and her first release in over a decade. White's role at ESSENCE began shortly thereafter. Since joining the team, she has helped helm the brand's youth culture content and has profiled Megan Thee Stallion (for the September 2021 cover of ESSENCE), Normani, Storm Reid, Jazmine Sullivan, Saweetie, Marsai Martin (for Girls United's first-ever digital cover), The City Girls, and more. She is also an adept reporter, with an explainer of NFTs, in-depth social media features and insight into Gen Z's relationship with work under her belt.
White is dedicated to analyzing pop culture, reporting on trends, covering daily news and offering detailed op-eds, while tending to the needs of young people across the globe.
She has contributed written content to InStyle, Okayplayer,, Fashionista, PAPER Magazine, Milk Makeup, ZORA and more.
Events featuring Brooklyn White
Events featuring Brooklyn White