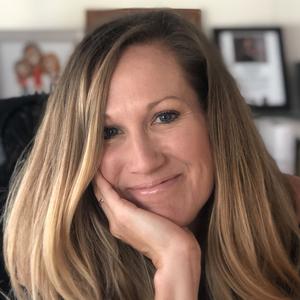 Tech pioneer, social tech entrepreneur, inspirational speaker, author, online safety advocate, healing mentor, investor, mother and advisor.
For the past 12 years, Janice has been a pioneer in the tech industry, developing technologies to protect children online and to build software that supports social and emotional learning. At the heart of most of Janice's experiences is the desire for financial inclusion to be the norm for women and diverse communities. As a 3X founder, Janice is bringing her expertise in human behavior, building tech-inclusive products to Web3 byleading EQ, a marketplace for creators to access capital fairly, transparently and equitably. EQ will revolutionize how artists build careers, fulfill their dreams and bring equitable solutions to the creator economy.
Throughout her startup career she launched the first children's digital products for professional sports leagues such as the NFL, NHL, NBA, WNBA, and MLS that focused on values rather than gaming, She was one of the early founders who recognized the negative impacts of social media on the psychological development of youth. She has a Bachelor of Psychology, Honours Thesis Option and spent many years studying the impacts of addiction on the human spirit. Early in Janice's life she spent time with the most vulnerable populations, learning about their journey with addiction. From her teen years into adulthood, Janice's specialty has been uncovering the root cause of emotional pain to create an innovative healing solution called Ahava. Ahava is now licensed into Fintech, maternal health and wellness applications. Janice has brought this message of emotional and financial wellness to esteemed conferences like TEDx, Marianne Williamson Events, Tech TO, and London Digital Wellness Festival.
She was named one of twelve extraordinary Women in Tech by the Consulate General of Canada, chosen as one of Oprah's Ultimate Viewers, and selected as a finalist for the 2013 Woman of Worth Awards. Additionally, in 2018, Mazu was recognized as one of the five Most Innovative Companies in British Columbia, Canada. Janice also founded a mentorship program called The Dream Project for women in recovery to inspire and guide women healing from addictions to achieve their dreams. The Dream Project has now developed into a book by the women to tell their stories of recovery and how Ahava changed their lives. Janice's first book "Wisdom. Soul. Startup" featured the beginning foundation of Ahava. The follow up book will be released in 2022 that will provide the step by step guide to this revolutionary healing process. Along with her work in mental health and healing, Janice has spearheaded several companies in the tech industry with raising investment rounds, partnering with some of the top firms to increase fundraising opportunities for women and BIPOC founders.
Her passion is disrupting the venture capital world so critical life changing problems are solved by those who are currently not funded by the venture world. Through this work, Janice is now the CEO/Co-Founder of Earbutter, where artists are startups and build sustainable companies with mental wellness at the core.
Events featuring Janice Taylor
Events featuring Janice Taylor