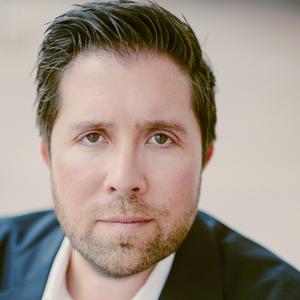 Internationally acclaimed for his eloquence, energy, and command on the podium, conductor and creator Timothy Myers is driven by a wide breadth of projects and repertoire.
Timothy currently holds the Sarah and Ernest Butler Principal Conductor & Artistic Advisor post at Austin Opera, where in addition to leading performances of legacy repertoire he participates in the artistic development of the Company, including innovative projects such as the All-Star Concert (a national PBS special), a new production of Puccini's Tosca at the Circuit of the Americas amphitheater, and a film of David T. Little and Royce Vavrek's opera Vinkensport in co-production with Houston Grand Opera.
In opera, Myers' career has involved engagements with venerable institutions such as the Lyric Opera of Chicago, Houston Grand Opera, Santa Fe Opera, and the Wexford Festival. His symphonic engagements have led him to orchestras internationally including the American, Jerusalem, Beijing NCPA, Milwaukee, North Carolina, Portland, Toledo, and Chautauqua Symphonies, as well as the Malaysian, Johannesburg, and Brooklyn Philharmonic Orchestras.
Pursuing his passion of mentoring the next generation of talent, Myers is a faculty member and artistic advisor for the Valissima Institute, a conducting intensive developed exclusively for female pre-college instrumentalists.
Myers is a graduate of the Program for Leadership Development at Harvard Business School, with an emphasis in Disruptive Innovation, Strategy, and the Business of Entertainment, Media, and Sports. He was named to the Recording Academy Class of 2021 by a committee of industry peers.
Events featuring Timothy Myers
Mar 16, 2022
4:00pm — 5:00pm
Events featuring Timothy Myers
Mar 16, 2022
4:00pm — 5:00pm