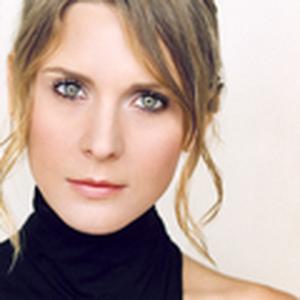 MICHELLE LANG A graduate of Northwestern University's acting program with a concentration in business, Michelle is a talented actress and an incredibly savvy producer of feature films such as Fatman, starring Mel Gibson, Walton Goggins, and Marianne Jean-Baptist and the award-winning film Lost on Purpose starring Jane Kaczmarek, C. Thomas Howell, and Dale Dickey. In addition, her production company, RBL STUDIOS, recently produced the hit TV show, Everyone is Doing Great, starring James Lafferty, Stephen Colletti, and Alexandra Park, now streaming on HULU.
As an actress, Michelle is most known for her role as Linda Lee, Bruce Lee's wife, in the 50 episode television series The Legend of Bruce Lee. Her credits also include Small Town Crime where she acted alongside Academy Award® Nominee John Hawkes as "Tina," an ex-girlfriend of Hawkes' character, Strangely in Love where she stars alongside Golden Globe Nominee® Amanda Plummer, and stunts in shows and films such as Vampires Suck, Date Movie, and Deadliest Warrior.
In 2013, Michelle produced and starred in Lost on Purpose, written and directed by the Nelms Brothers, which co-starred Jane Kaczmarek, C. Thomas Howell, and James Lafferty. The movie, a drama about the challenges and the beauty of living in a small dairy farming community, won multiple film festival awards across the U.S. including Best Film, Best Directors, and Best Actress for Kaczmarek.  Following the success of Lost on Purpose, Michelle played the title role of "Nastenka" in Strangely in Love, alongside newcomer Jemuel Morris. The film, which Michelle also produced, was directed by Sundance Award-Winning Filmmaker Amin Matalqa and is a whimsical take on Dostoevsky's classic tale White Nights. The film also starred Amanda Plummer (Pulp Fiction), Sean Carrigan ("Young and Restless"). In 2015, Michelle played a small role in Waffle Street, which re-teamed her with Lost on Purpose filmmakers Eshom Nelms and Ian Nelms in addition to actors James Lafferty and Dale Dickey.  The film, which also co-starred Danny Glover, is an adaptation of the James Adams memoir of the same name, which follows a former billion-dollar hedge fund manager turned waffle house waiter on his journey of redemption through an unlikely friendship. The film received several Best Feature awards at nationwide film festivals and was a top reviewed performer on Netflix.
On Small Town Crime, Michelle pulled double duty. While supervising the production, Michelle also acted alongside Academy Award® Nominee John Hawkes as "Tina," an ex-girlfriend of Hawkes' character. In addition to Hawkes, Small Town Crime also stars Golden Globe® Nominee Anthony Anderson, Academy Award® Winner Octavia Spencer, Academy Award ®Nominee Robert Forster, and a deep bench of supporting talent including Clifton Collins, Jr., Michael Vartan, James Lafferty, Caity Lotz, and Dale Dickey. Small Town Crime was showcased on several "Must See" and "Best of" lists including the New York Times, Rolling Stone, Fandango, and IndieWire for its World Premiere at the 2017 SXSW Film Festival. The film also received rave reviews from Variety, Ain't It Cool News, and The Hollywood Reporter and was released by Saban Films in 2017.
Michelle's production company, RBL (Pronounced "rebel") STUDIOS produced the hit TV series Everyone Is Doing Great on HULU. The show is created by writer/director/actor James Lafferty and writer/actor Stephen Colletti and also stars Alexandra Park ("The Royals") and Cariba Heine ("Home and Away"). Michelle re-occurs in the series as "Elizabeth Miller."
RBL Publishing's first book: A Mermaid's Guide: Empower Your Child in Water and in Life shows how to plant the right seeds for your child to become a strong, joyful swimmer. Author Michelle Lang created and taught her unique Relaxation Based Swimming Method around the globe, in over 10,000 lessons, for a wide variety of high-profile clients including Hollywood's biggest celebrities (Kim Kardashian West, Simon Cowell, and Sarah Michelle Geller among others). Now, her unique and highly sought-after method is available to everyone. 
RBL Publishing, a subsidiary of Lang's company RBL, released A Mermaid's Guide in May 2019. The book is now available on Amazon.com, at Barnes & Noble and in other bookstores everywhere. For more information click HERE or visit www.RBLSTUDIOS.org.
Michelle lives in Los Angeles with her husband and two kids.
Events featuring Michelle Lang
Events featuring Michelle Lang