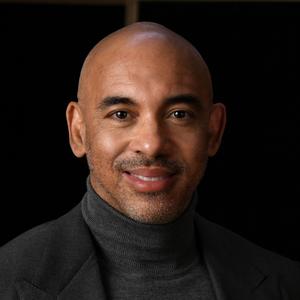 Harvey Mason jr. serves as CEO of the Recording Academy®. He was originally named Interim President/CEO in January 2020 while serving as Chair of the Academy's Board of Trustees, and after a global search, was named permanent CEO in June 2021.
While serving in both positions, Mason has led a transformation of the Academy that has diversified its membership; revised rules and processes to make the GRAMMY Awards® more transparent, inclusive and reflective of a wide variety of musical genres; enlarged its role as a service organization for music creators — particularly during the COVID-19 pandemic — and restructured the organization to position it for global growth and diversification. Mason is also the first Black CEO in the Academy's history.
As CEO, Mason works closely with the Academy's Board of Trustees and senior management team, including its two new Co-Presidents, to advance the Academy's goals and mission. He also serves as CEO of MusiCares® and is on the boards of the GRAMMY Museum®, Latin Recording Academy® and Latin GRAMMY Cultural Foundation®.
Under his tenure as Interim President/CEO, in addition to the accomplishments noted above, the Academy launched a new Songwriters & Composers Wing and the Black Music Collective; hired its first-ever Chief Diversity, Equity and Inclusion Officer; advocated effectively for music creators in Washington, D.C., for pandemic relief; and helped MusiCares COVID-19 Relief raise and distribute more than $24 million to music creators through the crisis.
Mason served as Chair on the Board of Trustees from June 2019 to May 2021. During that time, he chaired the Executive Committee, and was a member of each Standing Committee and, in an ex officio capacity, on every other committee established by the Board. He represented the Academy in all Academy business, events and functions.
Mason is also the founder of Harvey Mason Media and an accomplished songwriter and producer. He penned and produced songs for industry legends and today's biggest superstars. Everyone from Whitney Houston to Beyoncé, Elton John to Justin Timberlake, Aretha Franklin to Ariana Grande, Britney Spears to Camila Cabello, Luther Vandross to Justin Bieber, and Michael Jackson to Chris Brown have called on Mason to deliver uniquely musical, yet radio-friendly, hit records. Simultaneously, Mason has been instrumental in producing memorable music for many of the biggest musical films and TV events from the past decade. His work in films includes Dreamgirls, the Pitch Perfect franchise, Shrek, SING, SING 2, Sparkle, and Straight Outta Compton. TV shows including "The Wiz Live!" and "Jesus Christ Superstar Live In Concert" also counted on Mason's musical talent and taste. Recently, Harvey Mason Media produced the Aretha Franklin biopic Respect, starring Jennifer Hudson for MGM.
In 2012, Mason received the Spirit of Excellence Award from the T.J. Martell Foundation for his philanthropic efforts. He is a member of the Board of Trustees of his alma mater, the University of Arizona, where he was a standout basketball player on a team that went to the Final Four, and is on the board of the Los Angeles Sports and Entertainment Commission. Mason also donates his time and resources to several charitable organizations, including Ronald McDonald House, the American Cancer Society and Los Angeles Children's Hospital.
Events featuring Harvey Mason Jr
Mar 18, 2022
4:00pm — 5:00pm
Events featuring Harvey Mason Jr
Mar 18, 2022
4:00pm — 5:00pm