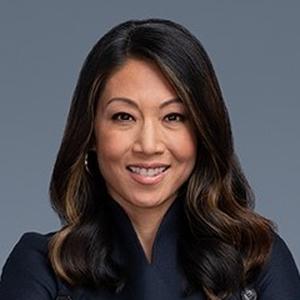 Stephanie Sy is a PBS NewsHour correspondent and serves as anchor of PBS NewsHour West. Throughout her career, she served in anchor and correspondent capacities for ABC News, Al Jazeera America, CBSN, CNN International, and PBS NewsHour Weekend. Prior to joining NewsHour, she was with Yahoo News where she anchored coverage of the 2018 Midterm Elections and reported from Donald Trump's victory party on Election Day 2016.
She is the recipient of an Overseas Press Club Award for her breaking news reports from the Sichuan earthquake in 2008 for ABC News. That year she also received a Business Emmy for her contributions to the ABC World News report "Global Food Crisis."
At Al Jazeera America, Stephanie anchored the two-hour live morning program. While at the network, she was best known for anchoring major news events including the Supreme Court's gay marriage ruling, the re-opening of the U.S. embassy in Cuba, and terrorist attacks in Europe.
Stephanie started her career in local news, working for television stations in Norfolk, VA, and Florence, SC. As the military reporter for WTKR in Norfolk in 2003, Stephanie was dispatched to the Middle East to cover the invasion of Iraq. Her coverage of the war for the former NY Times Broadcast Group won her an Associated Press award.
In 2015, she was awarded an Asian American Journalists Association "Mentor of the Year" Award.
Stephanie received her BA from the University of Pennsylvania, with a double-major in International Relations and Environmental Studies.
Events featuring Stephanie Sy
Mar 15, 2022
2:30pm — 3:30pm
Events featuring Stephanie Sy
Mar 15, 2022
2:30pm — 3:30pm